CURRENT VACANCIES IN EAST KINTYRE
East Kintyre hosts an incredible range of jobs, both professional and voluntary. In 2021 alone there was a selection of vacancies quickly filled at Torrisdale Estate, Carradale Surgery, Jewellery Castings Scotland, MOWI-Carradale, Carradale Community Shop, to name but a few. If we hear of any vacancies we shall post the details here.
Carradale Village Shop Volunteers
Volunteers are a major part of the success of Carradale Community Shop. As the summer approaches the footfall is increasing which, in turn, increases the workload for paid staff and for volunteers. We are looking for additional volunteers to join our team. If you are able to offer your support, please get in touch. Message or pop into the shop for a friendly chat.
Carradale Volunteer Firefighters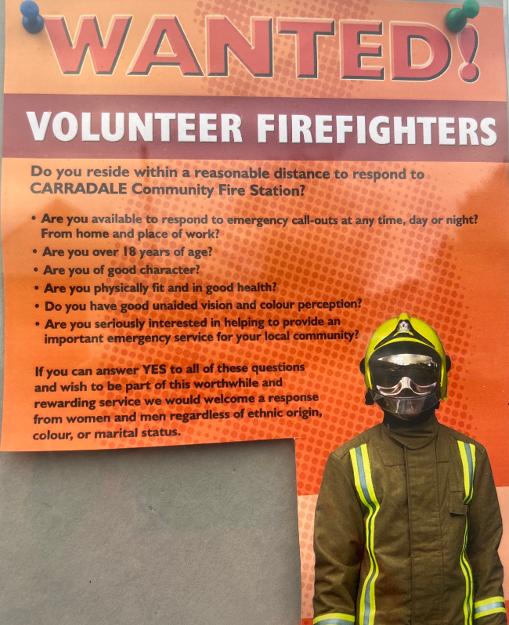 Carradale Community First Responders
We are group of local volunteers trained by the Scottish Ambulance Service. We are dispatched in response to certain 999 emergency calls in our locality to support patients prior to the arrival of an ambulance and paramedic. If you would be interested in joining please contact Dr Malcolm Elder.
If you have a vacancy you wished noted on the website, please email